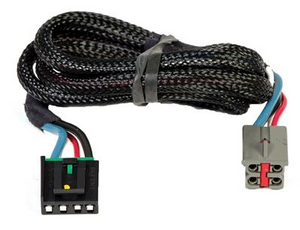 Brake Control Harness Ford
Brake Control Harness Ford
The Husky Towing 31863 is a universal 2-plug, under-dash trailer brake system harness compatible with brake controllers that have a connector.


Compatible with Husky Quest, Escort, Digital and Ascend brake controllers.
Fits certain Ford and Lincoln models. See additional info for all compatible vehicles.
Safest and easiest way to wire a brake controller to your towing vehicle.
Simply attach the adapter to your brake controller.
Length: 36" / 3 ft.
Weight: 0.1 lbs.