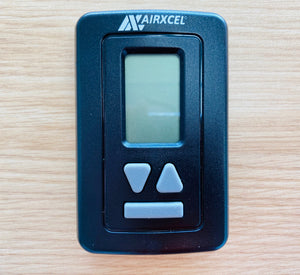 Digital RV Heat Pump Wall Thermostat
The Coleman Mach 9630-3361 is a digital RV wall thermostat designed for a heat pump and gas furnace.
Single-stage level output.
7-wire, 12 VDC connection.
Features a 5-second backlight display.
With fan speed control.
Weight: 1 lb.
Dimension: 5 1/4" x 4"
Limited 90-Day Manufacturer Warranty.